How to set up marketing features of an online store
Most of the online store platforms have inbuilt marketing features that help you to increase your sale. We should configure the setting very carefully. Most of the stores have the following features:
Coupon codes: Coupon codes will bring back your customers to your store. You can send coupon codes via email or sms or on printed cards. I send cards with coupon codes along with the shipped items.
See a sample of a coupon code that I send to my customers. I have seen many times customers using the codes. You can give 3% to 10% discount on specific products or categories or if the order amount exceeds a limit.
2. Cart-level discounts: Setting up cart level discounts is a marketing tactic. You can display discounts related texts on your store if you are giving cart level discounts. Some examples can be:
Free Shipping on orders over $100
Buy one get one free
$5 discount on orders over $100.
You can set up rules for cart level discounts. Bigcommerce has the easiest and the most useful cart level discount feature.
3. Abandoned cart notification: This is one of the most essential features of any online store. Hundreds of customers abandon carts for several reasons, for example, they may get a call and get diverted, they may have some confusion, etc. There are hundreds of possibilities for diverting a customer.
But, if you have an abandoned cart notification feature in your online store, you can automatically remind them by sending emails to come back to your store that they had left. You can offer some discounts and you can send the same emails for 3-4 times. For example, you can send one with 5% discount after 1 hour, a second one with 10% discount after 24 hours and a third one with again 10% discount after 3 days.
You can set the frequency of email notification as well as the request text. I have seen that many customers actually come back.
Bigcommerce: There is automatic abandoned cart notification feature. You have to upgrade your store to PLUS ($79.95/month) to get this feature. Without having upgraded to PLUS, you won't be able to see the emails and details of customers who abandoned the carts.
Shopify: Shopify also offers abandoned cart notification and send emails automatically to customers. Even with Shopify, you have to upgrade your store to $79(Shopify) subscription. The good thing about Shopify is that you can see the email and customers details who abandoned the carts, which means, that you can use those details and send emails manually using your gmail account or your business email account. There is no automatic notification for $29 (Basic Shopify) subscription.
Freewebstore: Freewebstore does have abandoned cart saver but it does not have automatic notification feature. You can use the email and other customer details and items abandoned list to write manually to those customers.
The following image shows a notification that tells that an abandoned cart was converted to an order.
4. Google Adwords: Google Adwords is a service offered by Google where you can make advertisements of your products, pay a fee and display those advertisements on Google, Youtube, Gmail and any other third party partner website if it has agreed with Google to display your advertisements. It is a vague topic, so, these lines may not be sufficient.
I recommend you to read this page to know more about Google Adwords. The only thing you should remember is you have to pay fees to Google for each click made on your advertisements.
Those may or may not be from your customers. So, use Google Adwords wisely. Bigcommerce has an inbuilt Google advertisement generator that generates ads automatically that can be published on Google.
It is an advanced feature and it should be used very carefully, because any wrong setting can cost you a lot of money. There are Google Adwords Certified people who can make and configure ads setting for you, but, again, that will also cost you a lot of money.
5. Email Marketing: It is good to collect and organise emails of your customers. In Email marketing you send emails to your customers with a list of new items, discount, coupons, deals, etc. It is good to organise emails based on location of customers and categories of products they have purchased.
In most of the online store platforms, there is a feature which collects and enters the email and customer details in marketing automation platforms like Mailchimp, Intensedebate, Disqus, etc. In Mailchimp, you can create marketing campaigns and send emails with your store items or discounts, etc. You can also set the frequency of emails.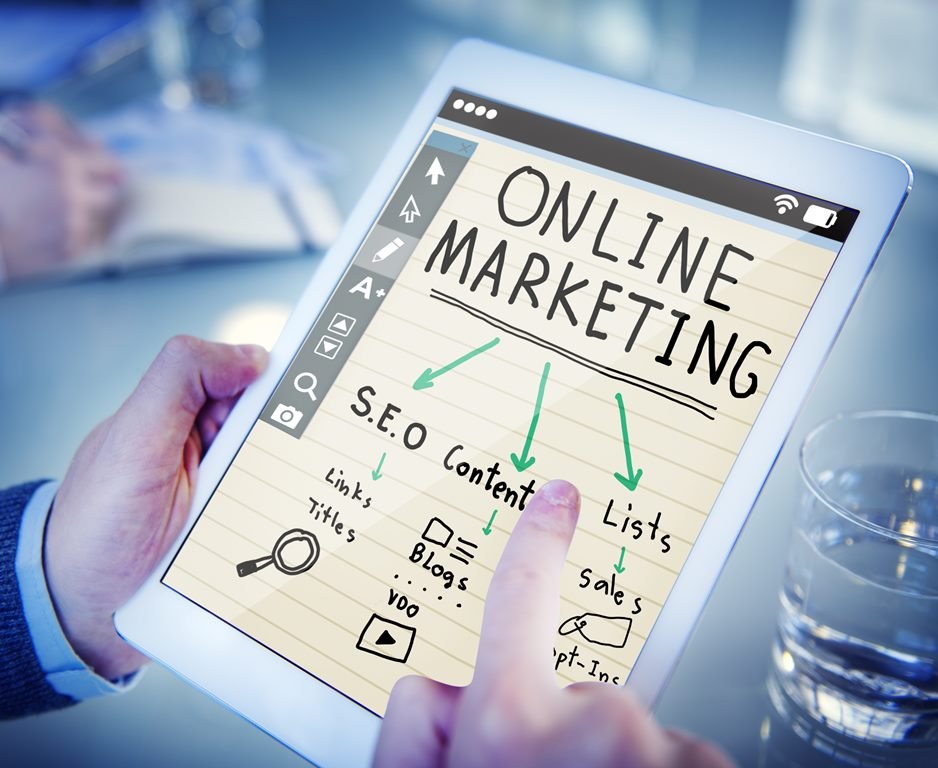 There is one more email marketing platform called Smore.com. Smore does not integrate with Shopify, Bigcommerce or any other Ecommerce platforms, but you can still import the contact details manually and send ads to your customers.
6. Live Chat: With Live chat feature, you can communicate with your customers in real time. You can see the location of the customers and see if the customer had visited your store previously. Customers can clear their confusion if they have any and you can convince your customers to make orders instantly.
It is good feature for a store that has a team of at least 3 people because one person may have to stay alert to reply to queries placed by customers. Most popular applications are Olark, Liveperson, etc. Olark and Liveperson are supported by Bigcommerce. There is no chat service available in Freewebstore.
If you have never experienced live chat, you can visit https://www.insightly.com/pricing/, you will notice that there will be someone asking you how they can help you. These days many companies have Live Chat feature in their store.
7. Automatic feedback request notification: After your customers buy anything from your store, it is good if they writes few words about their experience visiting your store. Positive feedback helps get more orders.
Most of the online store platforms have a feature that sends emails to customers requesting for their feedback.  Remember to activate that feature. You can set frequency in most feedback request systems to send emails requesting for feedback.
There is a third party application called YOTPO.COM that integrates with most of the store platforms like Bigcommerce, Shopify, Woocommerce, Magento, etc. Yotpo sends feedback request emails to your customers and displays VERIFIED CUSTOMER text which makes other customers know that the comments are genuine. It is a paid service, but, there is free version also.
8. Sign up for Google My Business: If you have brick and mortar store also and if you want your customers to visit your store, you must sign up for Google My Business.
Using this service, whenever a customer searches your online store on Google, it will show your address, a photo of your store, your email and phone number. For example, there is a store called K-Mart in Australia.
K-mart has an online store as well as a brick and mortar store. So, you can show your business information as shown below:
Blogging: Blogging feature is inbuilt in most of the online store platforms. In some platforms like Freewebstore.org, we have to pay US$4/month to install the Blog feature. I have seen that we can get thousands of customers from blogs also. Blogging also helps increase search rank in Google. Most people write 'how to use' articles related to the products they are selling. Besides, you can write on the following topics:
Products comparison: If you have introduced a new product and you want to compare its features with the previous one, you can write about it.
Software or download links: If you are selling anything like printer, scanner, etc. you will have to share links to drivers and other software.
Coupons and deals: You may share deals and coupon codes writing a blog.
About shipping delays: For example, during Christmas, most of the post offices have millions of letters and parcels to manage, so, the delivery of parcels gets delayed sometimes. So, you may write an article about the cause of delay. There can be other holidays which can affect the delivery, so, you can write about it.
It is highly recommended that you post something regularly on your blog section of your store. There are many readers who might be interested in reading your contents only. For example, there is an online store http://www.sparkfun.com which sells electronics parts to students, engineers and hobbyists. The store is not only popular for selling parts, but also for post informative articles about electronics. This store has millions of readers who just visit to store to learn something and get an update of what's happening in their field.
My real case: 5 years ago, I designed an electronics kit and wrote a blog about it. I am still getting orders for the same kit. So, one blog has contributed in the sale of kits worth thousands of dollars.
Social media marketing
It's good to have a business page on Facebook, a Twitter account, a Youtube channel, an Instagram account and a profile on Google Plus. All the social platform can actually contribute to the growth of your business. You can also share your products for free on these platforms.
Hootsuite: There is a social media marketing and management application called Hootsuite that allows you to manage all the platforms from a single dashboard. You can subscribe to the most basic version(professional) and you can manage up to 10 social profiles.
The following video shows how you create a business page on Facebook:
This video shows how you can create a Google Plus page: