Organise your store for packing and shipping
Shipping is one of the important tasks in operating your online store. If it is not organised properly, it will take most of your time . While packing, shipping and handling orders you need to have some tools that will make your job a lot easier. As your business grows, you will need a lot of things and it depends upon the product you are selling. The list just keeps on increasing.
You need to remember two points before spending money on anything.
Rule 1: Is the item you are thinking to buy really needed ? Can you get a second hand/ a used one ? For example, if you need a computer table or a packing desk, you don't need a new one.
Rule 2: If buying anything saves your time and space and helps you organise your business, you should spend money on that. Here is a real story: For 2 years, I used the normal printer to print the addresses of my customers. I used to cut the papers and stick the addresses using adhesives and tapes. If I had initially purchased a DYMO LabelWriter 450
, I would have saved several hours. DYMO LabelWriter 450
helps print address labels quite easily. It does not require ink or cartridge.
We will divide this article into two topics:
Packing, shipping and handling
Stationery items to operated the store smoothly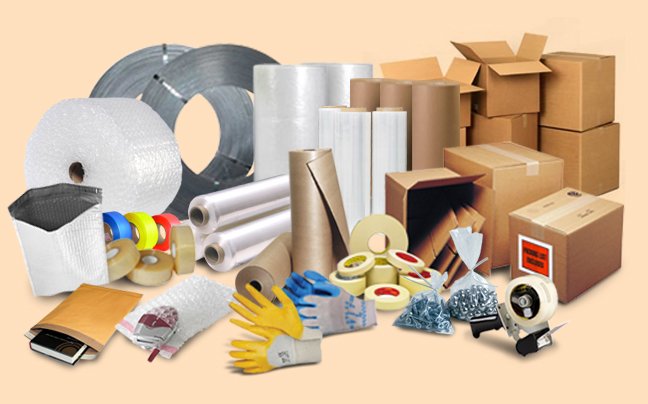 For packing the ordered items, you would need:
A packing table/desk: The size of desk completely depends upon the type of products you are selling. You should have enough space to pack your orders.
Shelves: You will need shelves for storing your items.
Zip Lock bags: You can buy zip locks on Ebay in different sizes. Buy the one that suits your products the most.
Bubble Wraps: Bubble wraps will protect the shipping items. For fragile items, it should be essentially used.
Shipping boxes of different sizes: If your items are in different shapes and sizes, then, you would need shipping boxes to suit those items. You can buy boxes in bulk quantity on Ebay.
Transparent Blister packaging: Blister packaging are transparent plastic boxes. This might be useful for manufacturers who want to sell their products to retailers.
Printer: You need printer to print invoices, product manual and for several other purposes. If you are just starting up, a low cost Brother HL-1110 A4 Mono Laser Printer should be sufficient.
Box Tapes:Box Tapes are needed for sealing shipping boxes.
Stationery items: You should buy pens, papers, ruler, scissors, post it notes, white boards, markers, folders, book shelves.