Almost all the shipping companies in the world provide tracking information for shipments. All the government owned post offices all around the world also offer tracking for some of their shipping methods.
Whichever country you are from, your local post office should provide post tracking service.
There are some shipment tracking websites that track almost all types of track codes issued by all the existing shipping companies like USPS, DHL, Fedex, EMS, etc.
For example, we use these:
https://t.17track.net– Most popular ! 17TRACK app from GooglePlay. You can download app for other platforms as well. With this app you can scan barcode using your phone camera. The tracking details are displayed on its interface and you will get notification as soon as the package is delivered or reaches to its destination. It saves a lot time and you can inform your customers if you shipped package is awaiting for delivery or waiting for customs clearance.
17track.net displays tracking information in this way: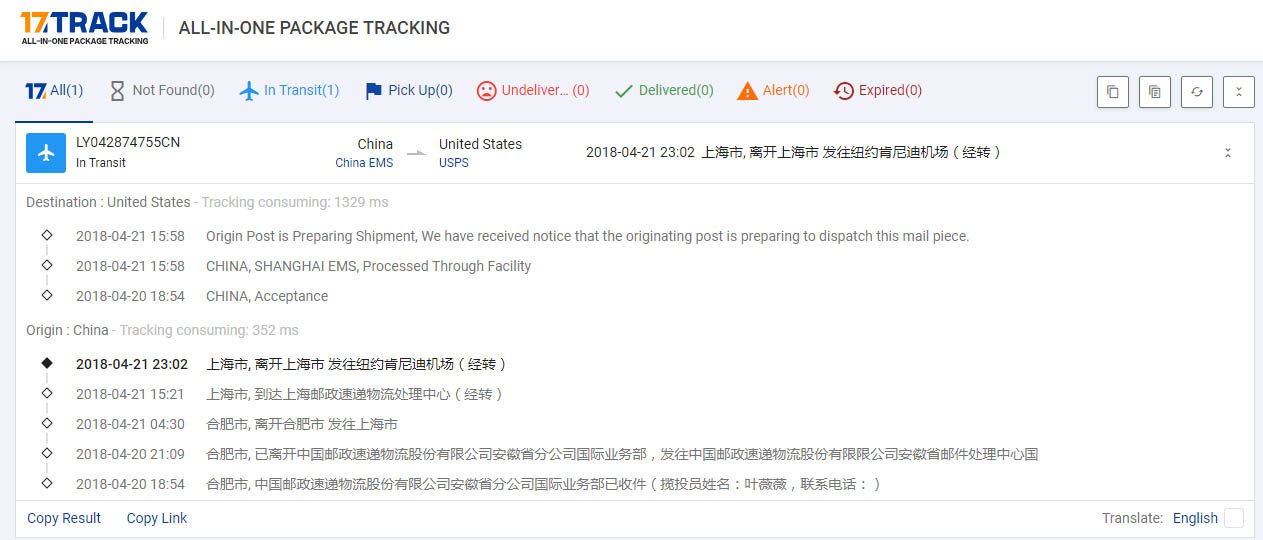 Suppose, you sent a package from China to the United Kingdom and you do not see any tracking information on 17track.net and it's been already 15-20 days. In that case, you have to go United Kingdom's postal service website to find out your tracking information.
Here's a list of tracking page of post offices of some countries: